Acoustic treatment in a modern office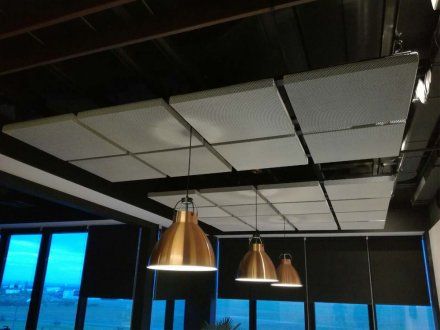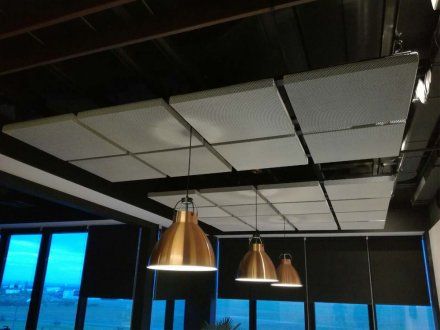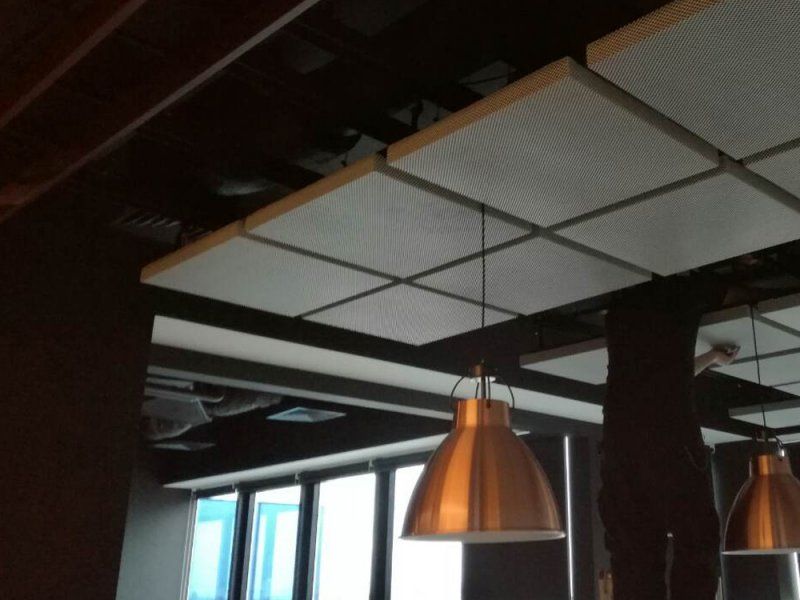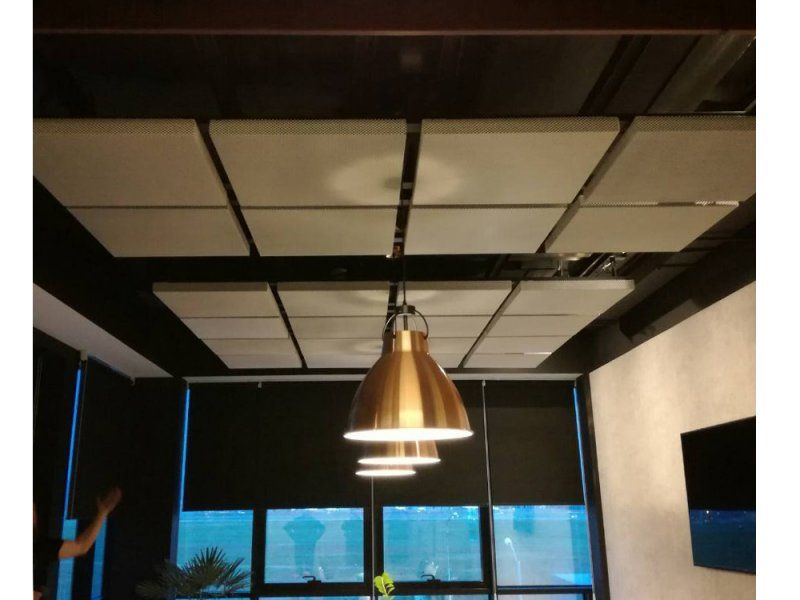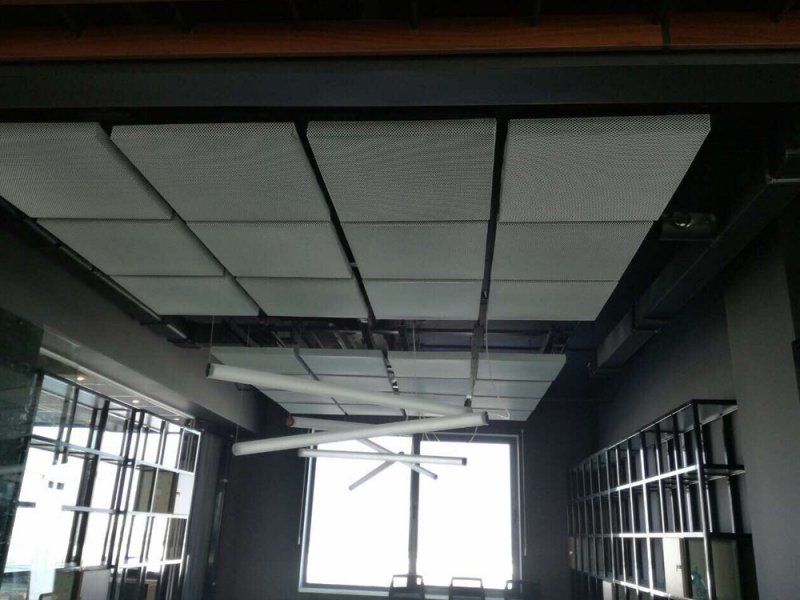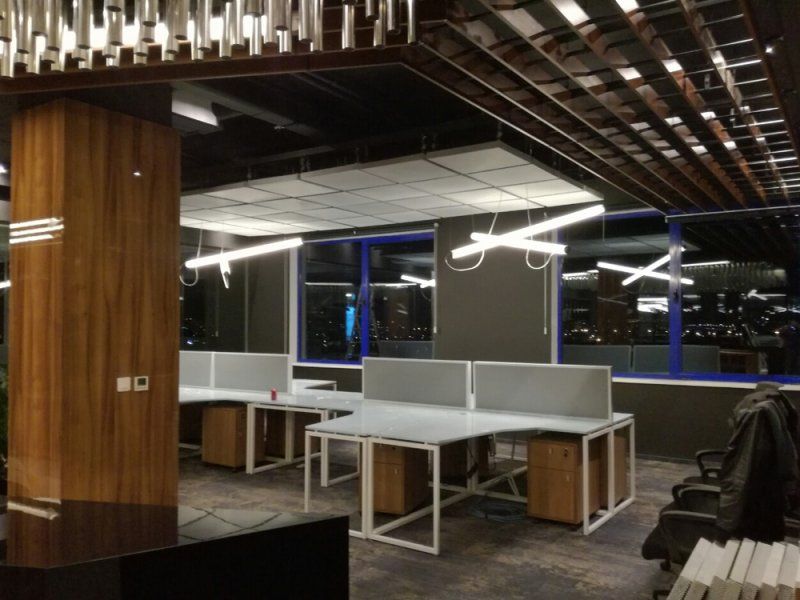 The improvement of the acoustic environment in a designer open space office insludes combining two types of acoustic products - the acoustic baffles Echo Cloud and acoustic desk screens.
Acoustic panels Echo Cloud are specially positioned above the workstations to maximaze the sound absorption. The core of the panels is made of high-performance polyurethane with an open cell structure, particularly effective in the range of 400-650 Hz, which are most characteristic of the human voice.
The creation of acoustic comfort at each workplace was achieved through the installation of soundproofing and sound absorbing screens for desks. The aim of the separators is to create the so-calles acoustis shadow in the workplace, increasing the concentration and productivity of the employees. The design and color of the product is fully in line with the interior of the office, thus completing it aesthetically.
The Echo Cloud hanging panels and the acoustic separators improve the work environment in the office, minimizing the reverberation time (echo, speech) and completing the interior design of the office with shapes and colors.