Acoustic Treatment of David Gresham Studio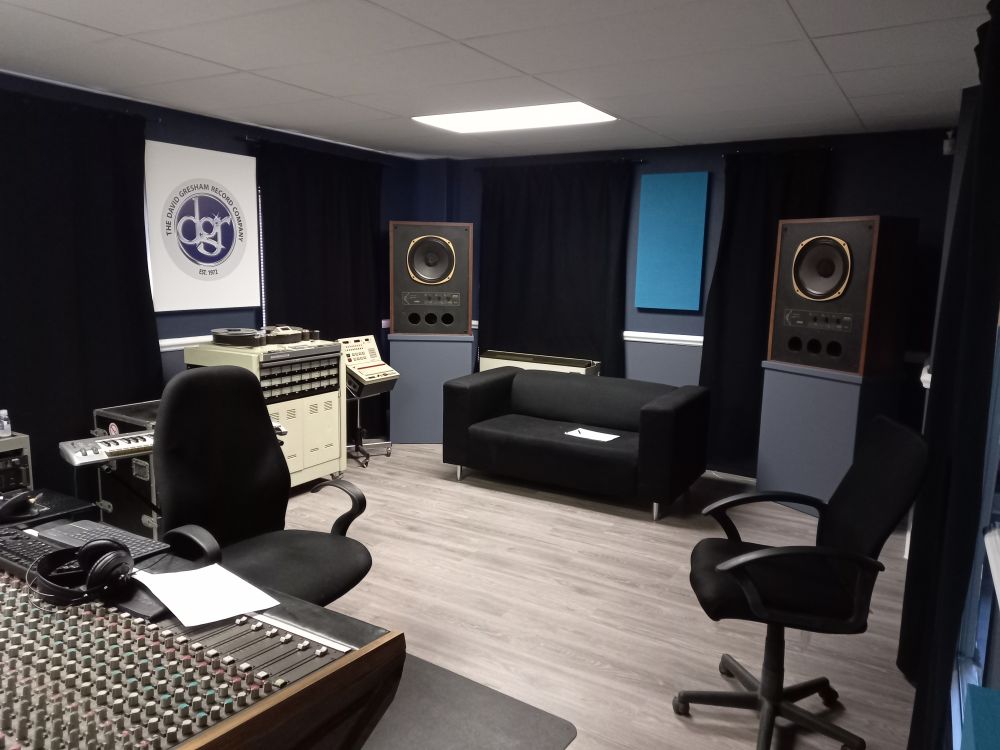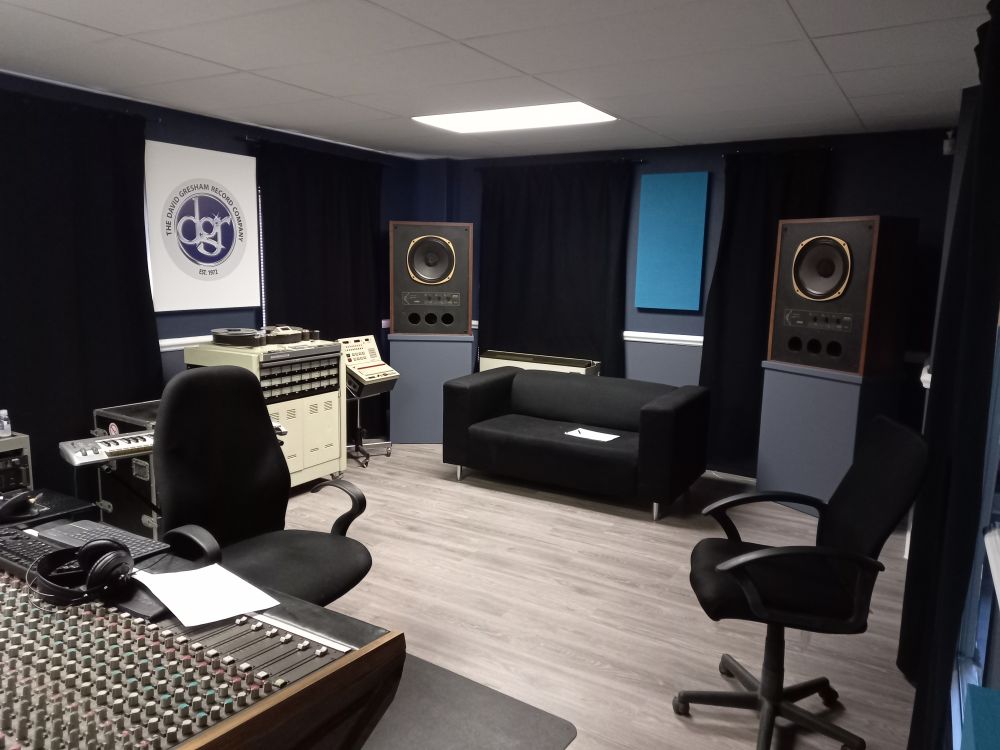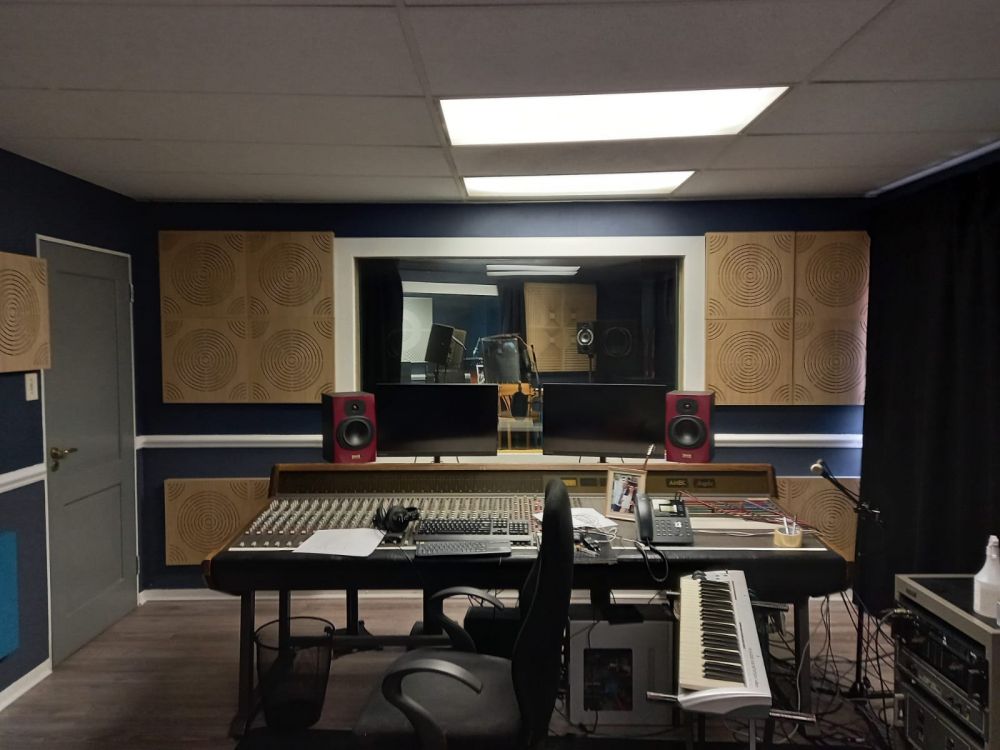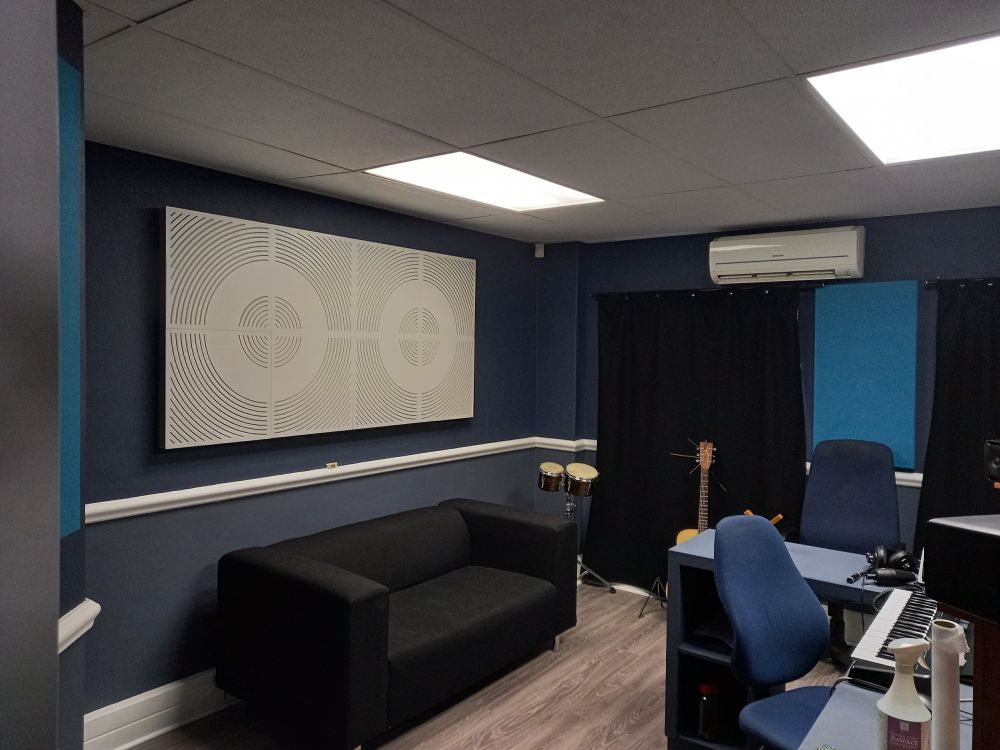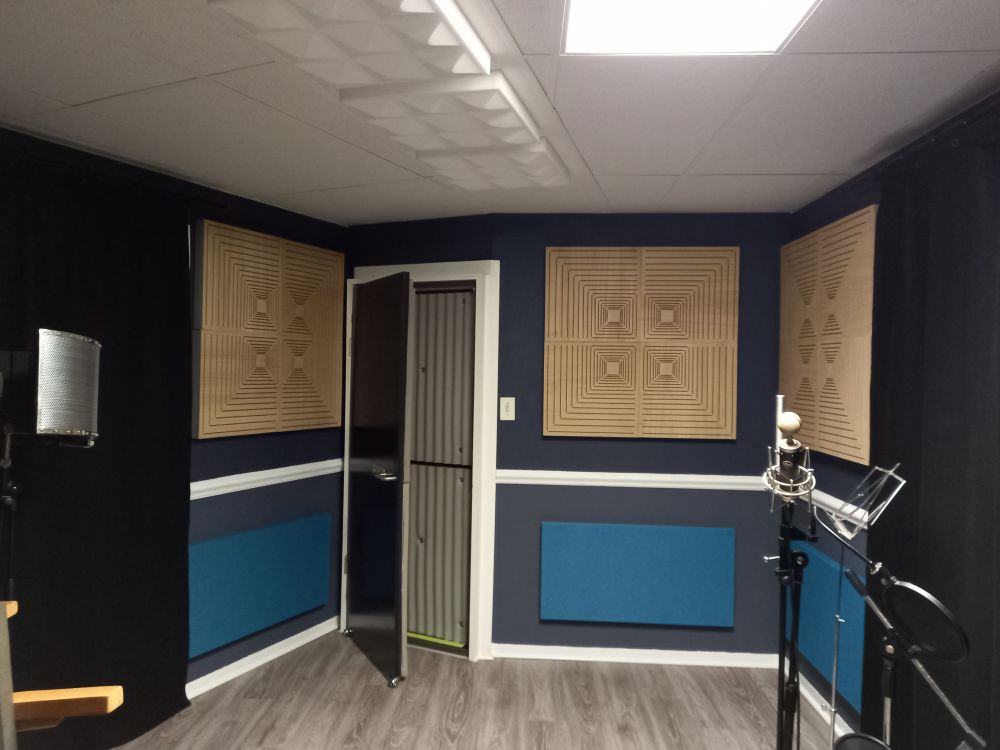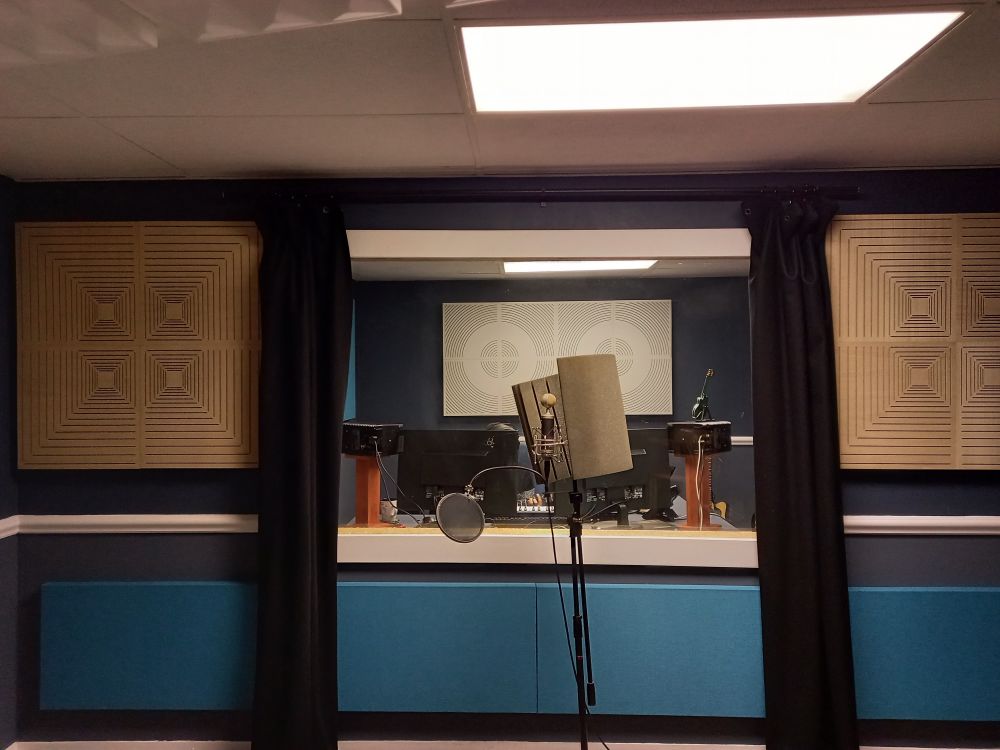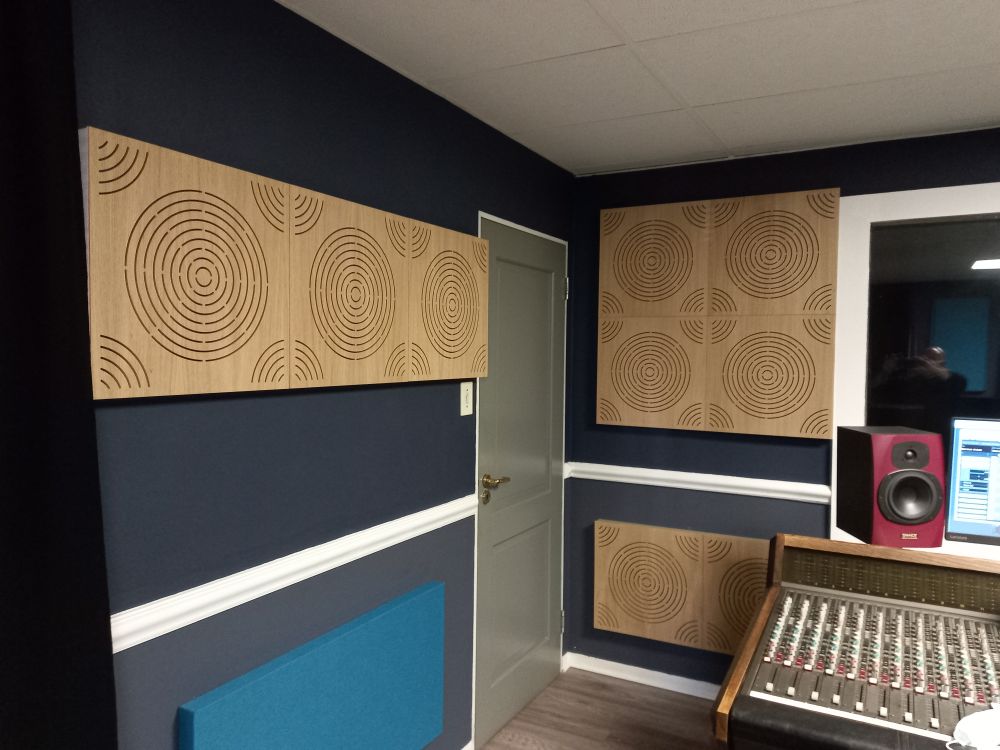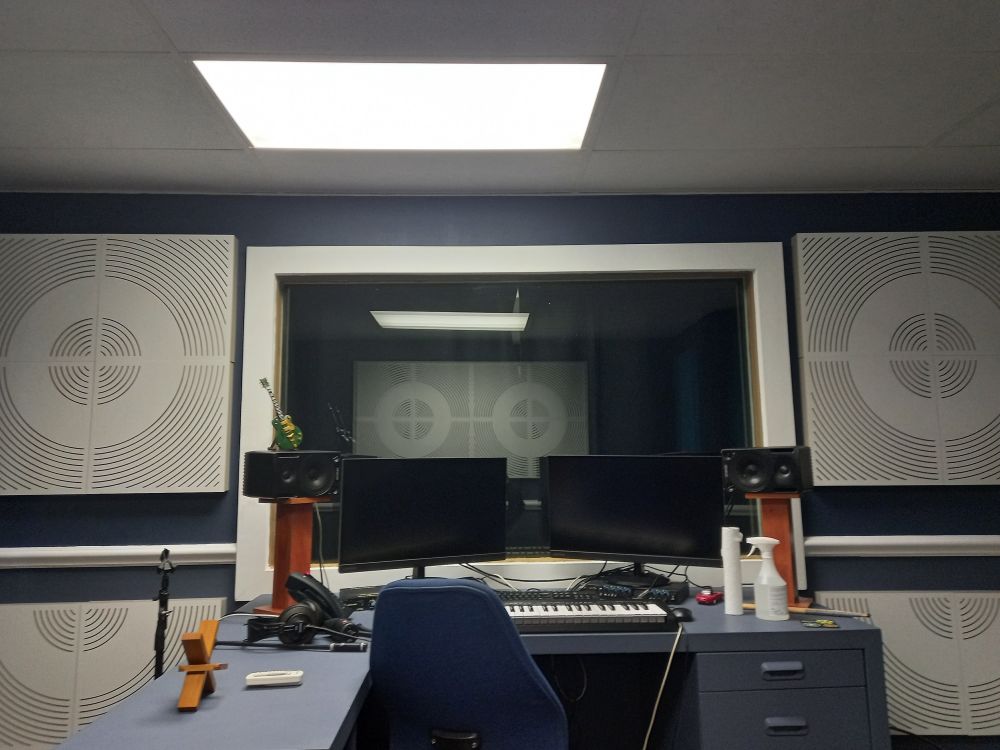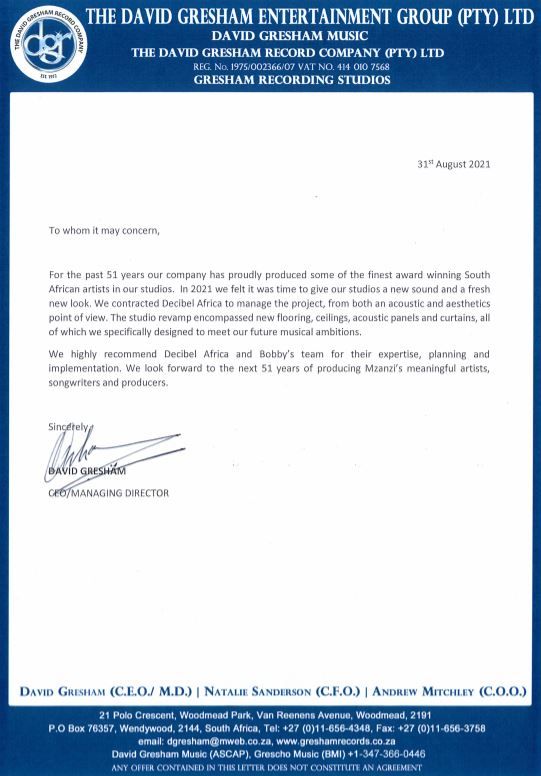 David Gresham Records is one of South Africa's leading independent record companies. The record company has produced and published many local & international artists over the last 43 years including the likes of Nickelback, Aaliyah, Kylie Minogue, Prime Circle, Depeche Mode, Janet Jackson & Jesse Clegg to name only a select few.
The management of the studio approached DECIBEL AFRICA for acoustic treatment of their two editing suites and the recording area. After preparing preliminary simulations and the design for the project, DECIBEL AFRICA was appointed as the project management company with the task to provide a comprehensive upgrade of the facility, in order to improve the Acoustic environment and Aesthetics.
Various elements involved in the project included:
Replacing existing ceiling with acoustic ceiling panels
Replacing existing curtains with acoustic curtains
Treating the walls with textile and wooden perforated acoustic panels
Installing laminated wood flooring and a double studio door for the vocal booth with soundproofing membrane
There were two main objectives: effective Acoustic transformation and minimizing the disruption of the workflow. We had to eliminate room modes, smooth the reverberation curve and achieve a clean and dry environment, where the full spectrum of frequencies is audible.
The different elements of the installation were combined together to ensure that all surfaces are acoustically treated, allowing the producers and musicians to work in a more pleasant and efficient environment.
We used a combination of fabric and wooden Acoustic wall panels to complement each other, due to the variable absorption rate of mid to high range frequencies.
We are proud to announce that this project has now been successfully completed and the customer has expressed gratification with a reference letter.
If you would like to learn more about DECIBEL's acoustic and soundproofing solutions, contact us at office@decibelinternational.co.uk
Related Products