MUTE SYSTEM @ Hilton Park Lane, London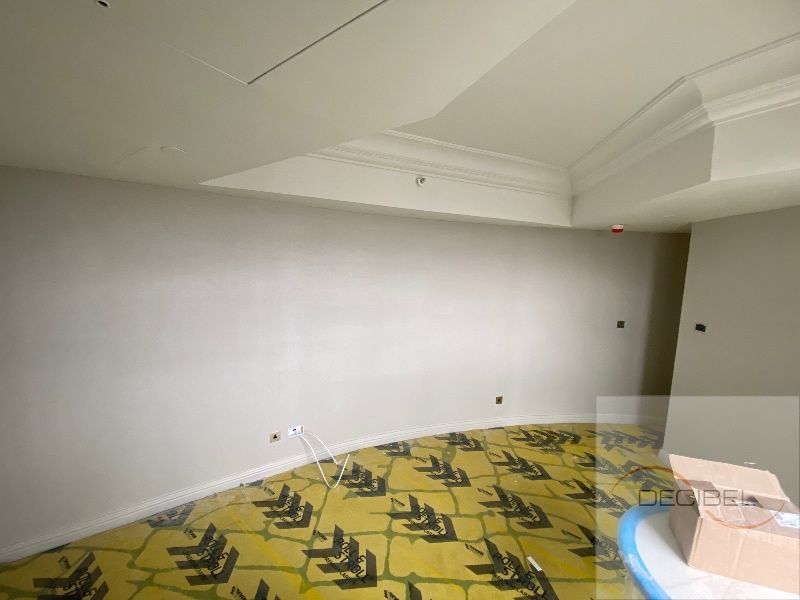 A while ago, the Hilton Hotel in Park Lane was facing a noise problem. The hotel's luxurious bedrooms offered stunning views of Hyde Park, Buckingham Palace, and the iconic London skyline, but some rooms faced a challenge - they were located adjacent to the lift shafts, and the noise of lifts passing by was a constant disturbance for the guests.
The hotel management knew they needed a solution, but it wasn't an easy task. One of the walls in the affected rooms was curved, making it challenging and expensive to install conventional soundproofing solutions. The hotel needed a specialized soundproofing system that could tackle the issue effectively without compromising the hotel's aesthetic appeal.
That's where DECIBEL's MUTE SYSTEM for walls came into play. The soundproofing system had a unique DClox isolation system that could isolate structural vibrations from sound-insulated boards. Moreover, the system was capable of handling curved walls, making it the perfect solution for the Hilton's noise problem.
The soundproofing project began, and within five floors, sound insulation was installed, making a huge difference in the guests' comfort. The ongoing project continued as the hotel refurbished the rooms, ensuring that all the guests had a peaceful night's sleep. The low rumbling noise was gone, and guests could enjoy their stay in the hotel's luxurious rooms without any disturbance.
The successful soundproofing project was a result of careful planning, strategic execution, and the use of innovative soundproofing technology. The Hilton Hotel in Park Lane was once again at the top of its game, offering guests a perfect blend of luxury and comfort without any noise disturbance.
So, the next time you plan a stay at the Hilton Hotel in Park Lane, you can rest assured that your stay will be comfortable, quiet, and luxurious. All thanks to the hotel's commitment to offering guests the best experience possible, even when faced with a challenging noise problem.
Related Products