Soundproofing of air conditioning units - Fantastiko supermarket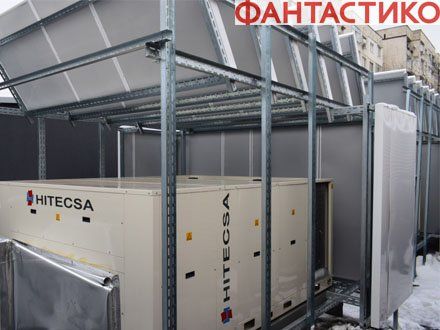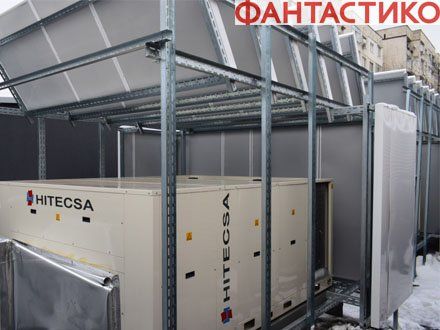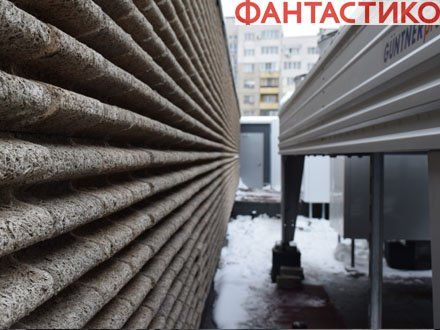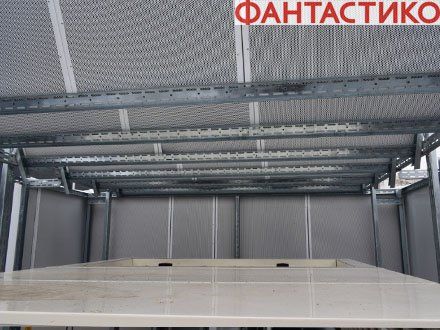 A problem with the noise coming from chillers was discovered at the roof of one of the shops of "Fantastico" chain, located in "Razsadnika" district in Sofia, near high residential buildings. In the architecture of the store were planned and installated natural soundproofing barriers in the construction of the roof, but it turned out later that they did not reach the regulatory requirements for the noise level.
Due to the fact that "Fantastico" store is located near residential buildings, its management decides to invest in the health of others and to seek a responsible solution to the problem, ensuring not only the fulfillment of the normative requirements but also the achievement of even better sound level results.
After an inspection by an acoustic engineer, a representative of Decibel, it is recommended to be developed a special project, providing a constructive solution for sound insulation measures that achieve the maximum noise reduction effect without disturbing the machine's operating cycle. The project includes detailed noise imaging, digital analysis, noise map, and a constructive and acoustic solution for noise insulating measures.
The solution embedded in the Decibel project involves the construction of a light metal structure and a combination of the following soundproofing products: sound insulating screens, metal perforated PZP panels and soundproofing membranes.
Due to the nature of the construction, a special engineering solution is proposed in the design of the structure, which allows the air flow to be preserved, when there are changes in the external temperatures. Products built for this purpose are adjustable, sound-insulating screens with moisture-resistant materials.
The process of chiller soundproofing at Fantastico, from the initial project to final measurement of the results, is completed within one month.
The final measurements of noise levels after the construction are more than excellent, as well as the prescription and Decibel sound-proofing project managed to lower the noise levels below the required 35 decibels and thus the peace of the residents and workers near "Fantastico" store will not be disturbed.