Soundproofing of chillers in "San Stefano Plaza"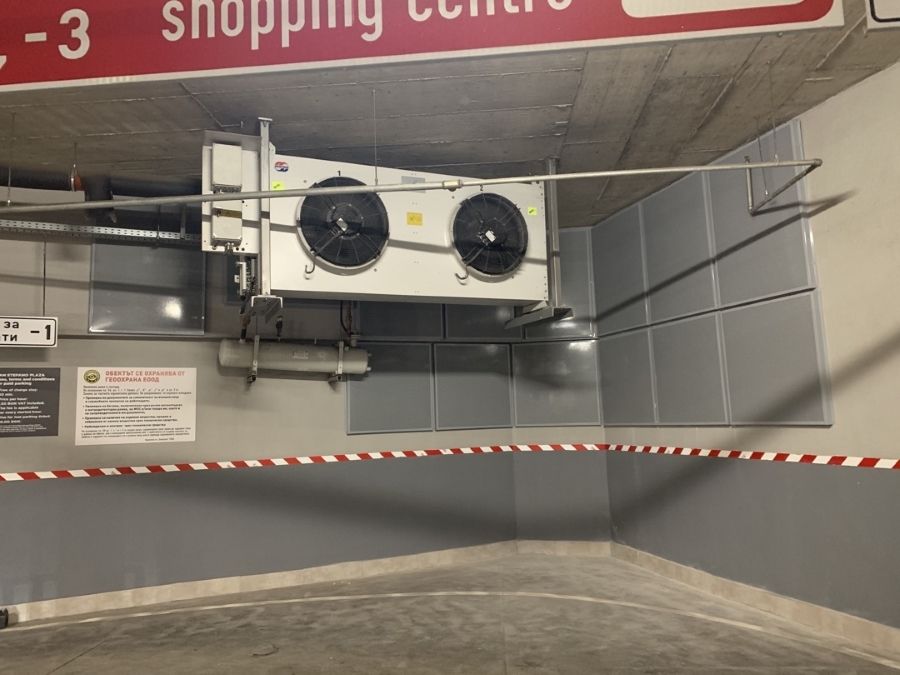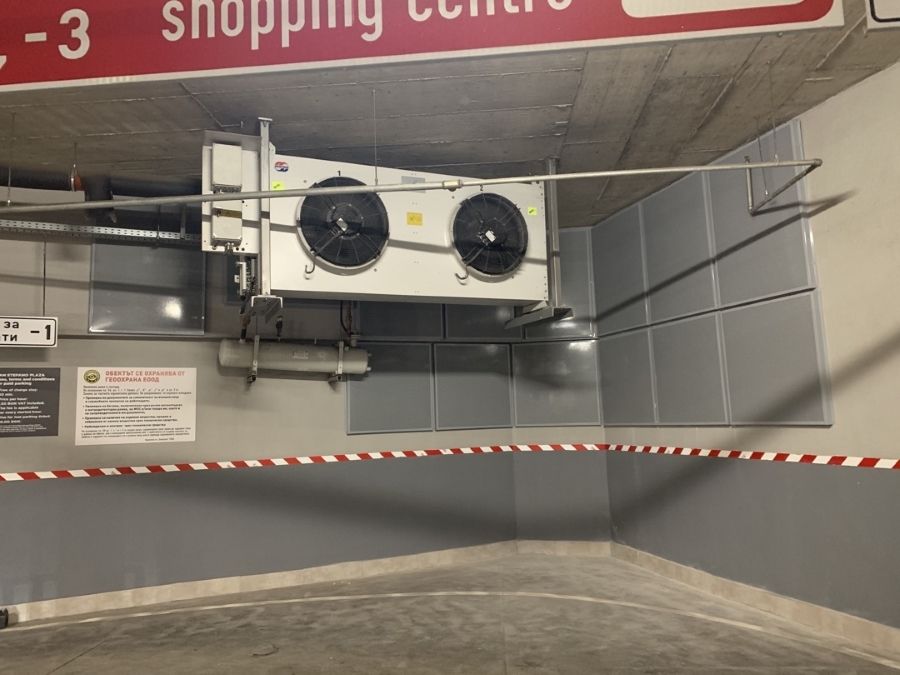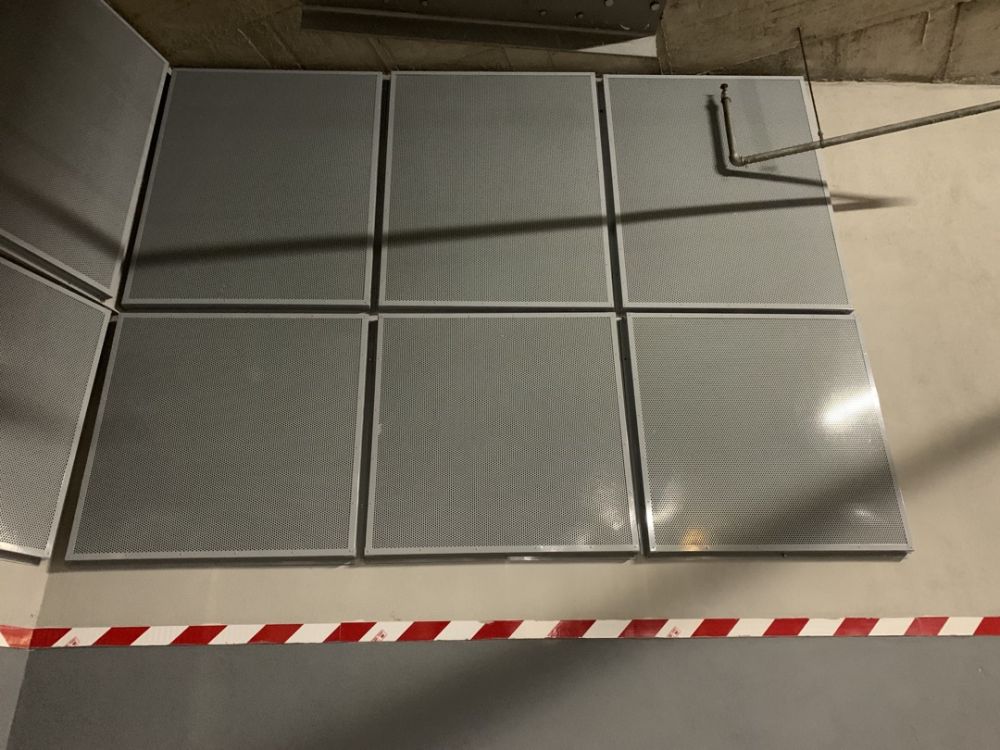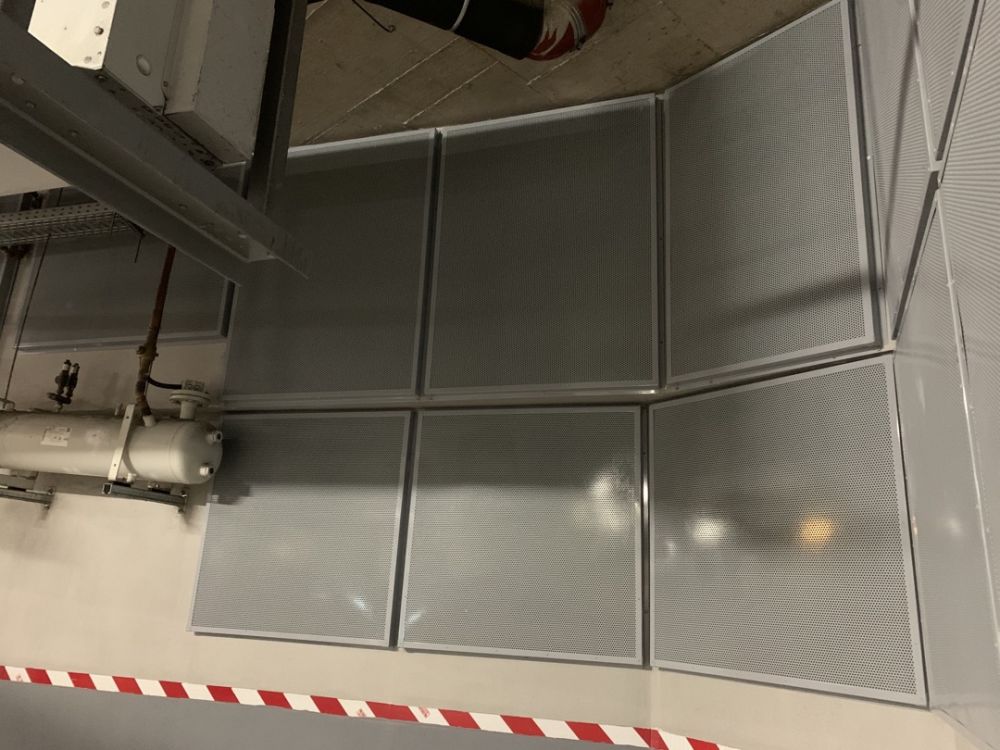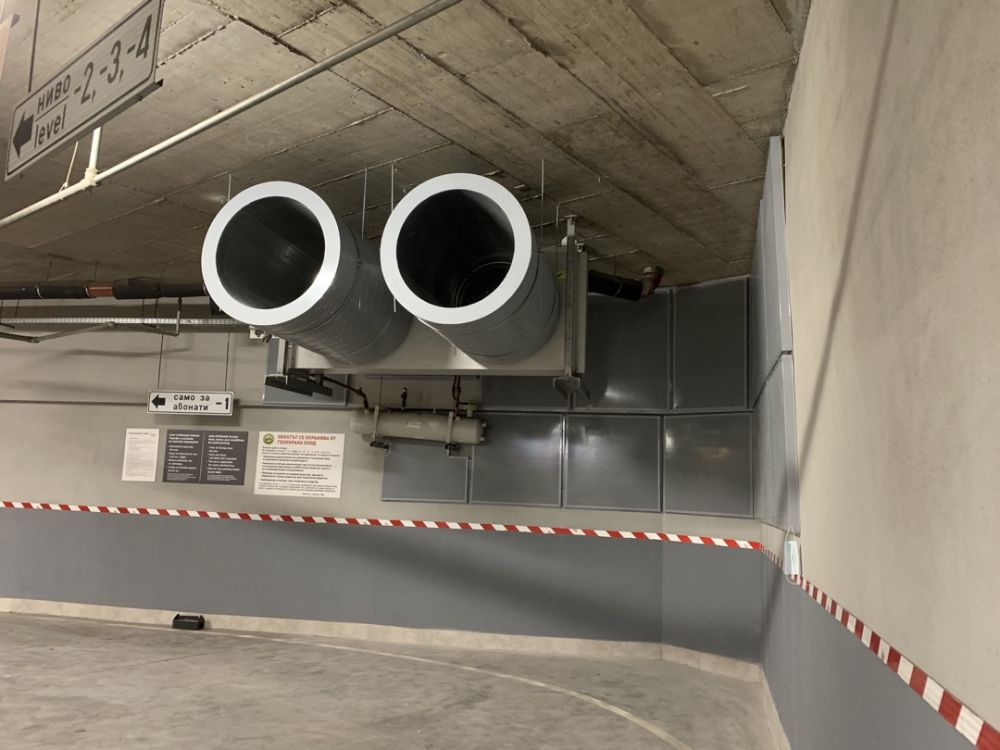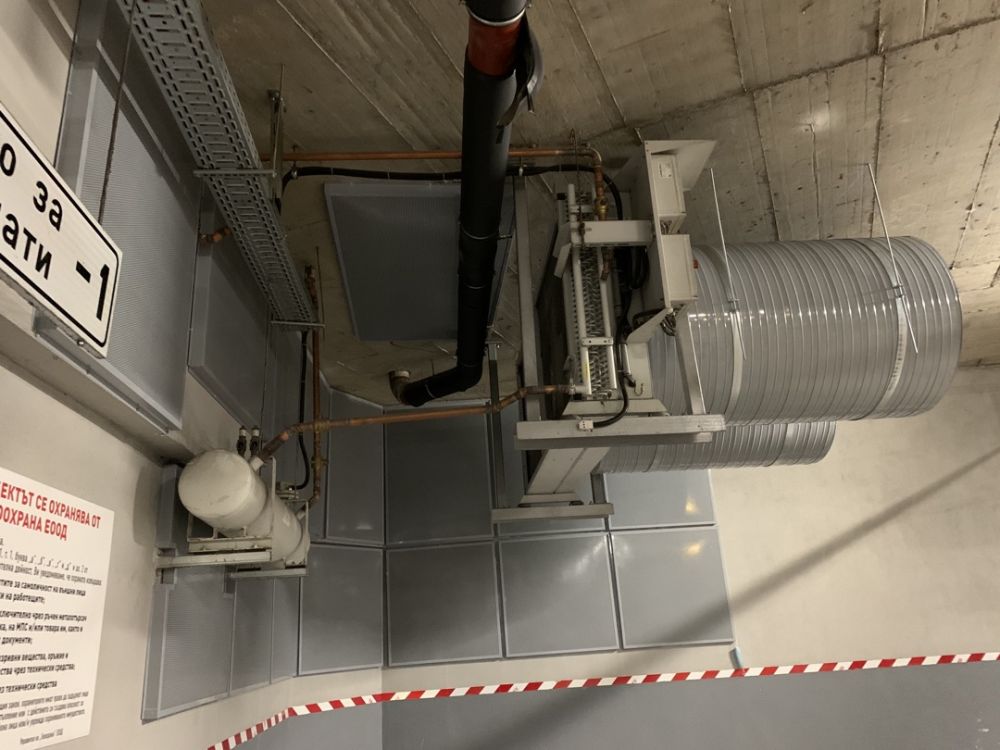 "San Stefano Plaza" is a complex combining the "habitation" function with elements of a mixed-use zone to provide maximum comfort to the residents. It offers a wide range of services in its trendy retail stores and restaurants, an art gallery and a SPA centre.
What was the problem?
The premises for commercial activities are located in the lower levels of the building, right next to the Billa grocery store. An outdoor air conditioning unit, which serves the needs of the store, is installed in the underground parking lot.- It generates noise that echoes on the upper floors and the residents feel like they are in a tunnel.
What was the solution?
The team of "San Stefano Plaza" were determined to solve the problem and contacted us for a consultation. After diagnosing the issue, the engineering team of DECIBEL offered a solution, which was approved by the management of the condominium complex and the project work began. We divided this project into two stages.
Stage 1 - installation of Metal perforated "PZP'' panels (50 mm thickness) without backside cover, on the walls around the chiller in order to reduce the reflective surfaces through sound absorption panels. The idea of ​​this step was for the sound waves from the back of the chiller not to reflect and return to the underground parking lot and respectively to the problematic area.
Stage 2 - installation of 2 mufflers in front of the chiller fans with a length of 1500 mm, outer diameter of Ф950 mm and sound absorption thickness of 100 mm.
The results:
The last phase in the project was the sound level measurement, performed by a DECIBEL representative. The reported noise values ​ exceeded our client's expectations. The entire project, starting from the design stage to the measurement of the final results, lasted just a month and a half.
This is not the first time that the team of San Stefano Plaza trusted us. Here you can see our other realized projects in the multifunctional complex: -> https://www.decibelinternational.co.uk/residential-soundproofing/?project=105