FM Pad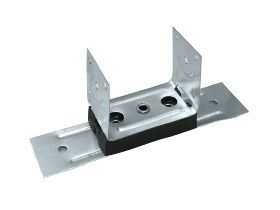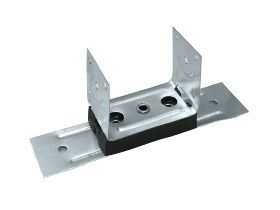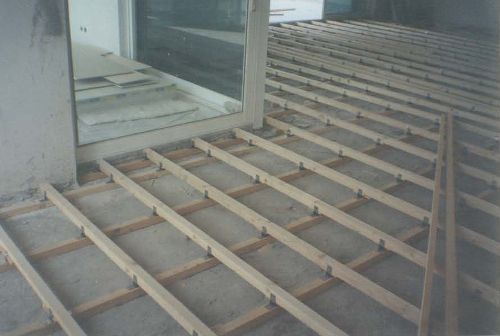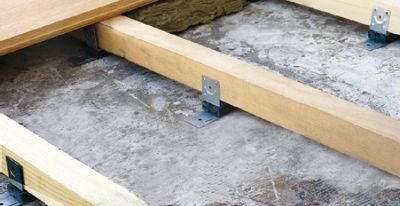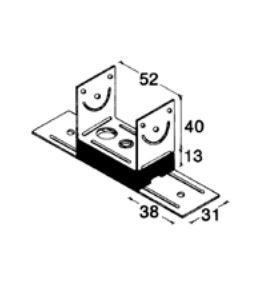 Guaranteed result
Indoor use
Made in EU
Outdoor use
Soundproofing
Water resistance
Weather resistant
FM Pad has been developed to reduce the impact noise of wooden floors. Impact noise refers to sound produced when a short duration impulse, such as a footfall, acts directly on a structure. The FM pads are useful for the reduction of noise coming from upstairs to downstairs. Also, they are useful for the improvement of insulation of lightweight partitions.
FM Pad consists of metallic and elastic parts which are connected accordingly and as a result, it prevents the creation of acoustic bridges. The elastic part consists of a specially designed non-ageing material providing maximum sound insulation. The metallic parts are protected by a special anti-corrosion treatment.
The lower strip of the pad is fixed on the floor or on a secondary wooden batten with inox nail or with an expansion bolt and the primer wooden batten is fixed on the upper strip of the pad with the use of 2 nails or 1 screw on each side.
FM pads should be placed in rows, at 400 mm distance between them, when the wood battens are spaced at 330 mm.
The space between battens needs to be filled with a sound-absorbent material (e.g. Rockwool).
All isolation systems must be free of rigid connections to the building structure.
The floor should not lay on the wall and should be placed on a Vibro-band which is a specially designed elastic profile.
Technical data
| | |
| --- | --- |
| Dimensions: | Height - 53 mm, Width - 52 mm, Depth - 40 mm |
| Consumption rate: | from 6 to 8 per m2 |
| Max. load: | up to 8 kg per point |
| Impact sound insulation index: | LN, w = 53 dB |
Downloads