Acoustic treatment of a school gymnasium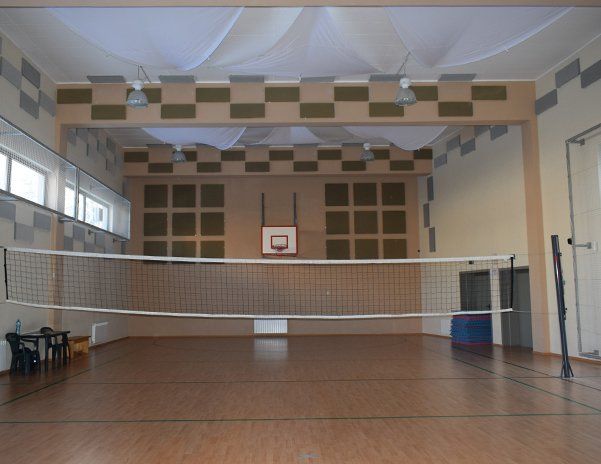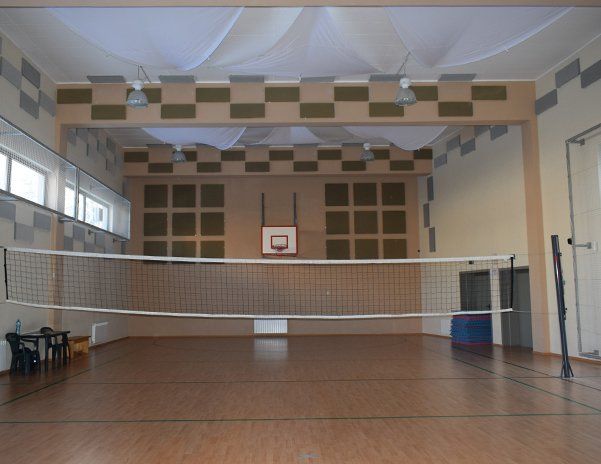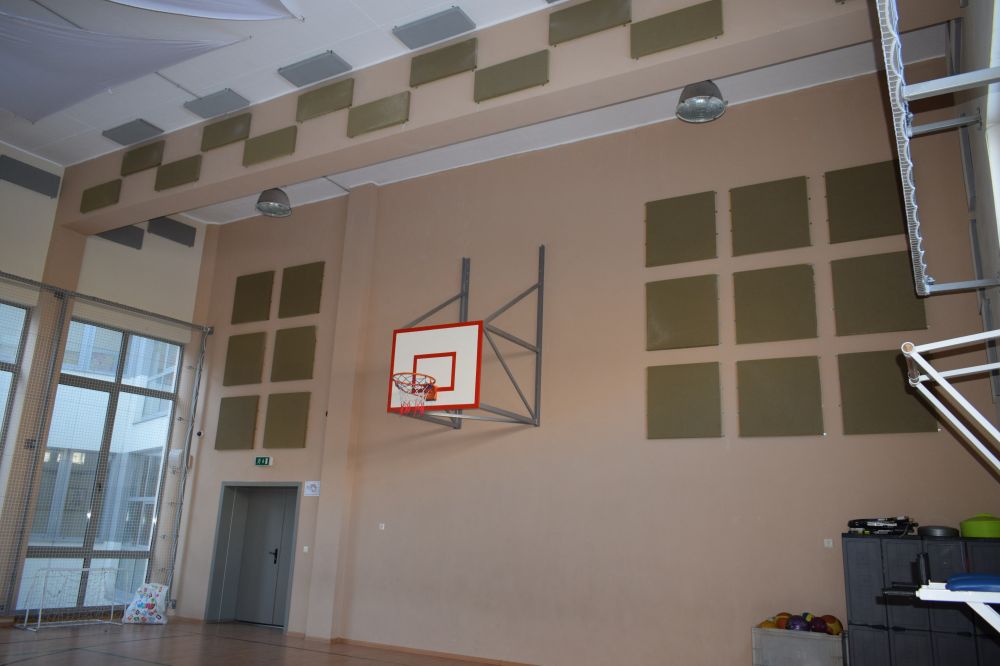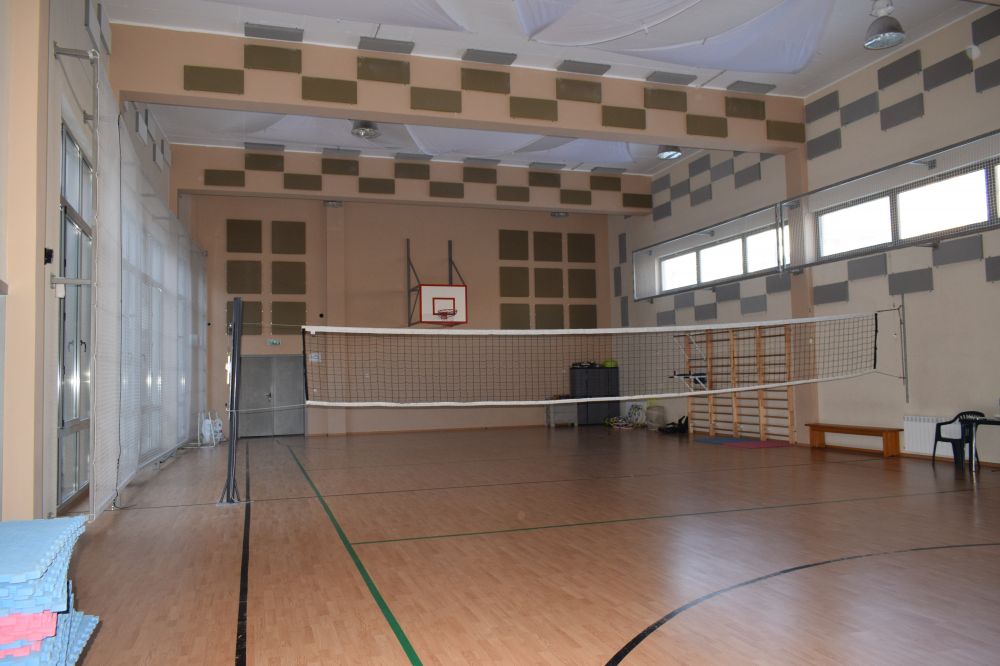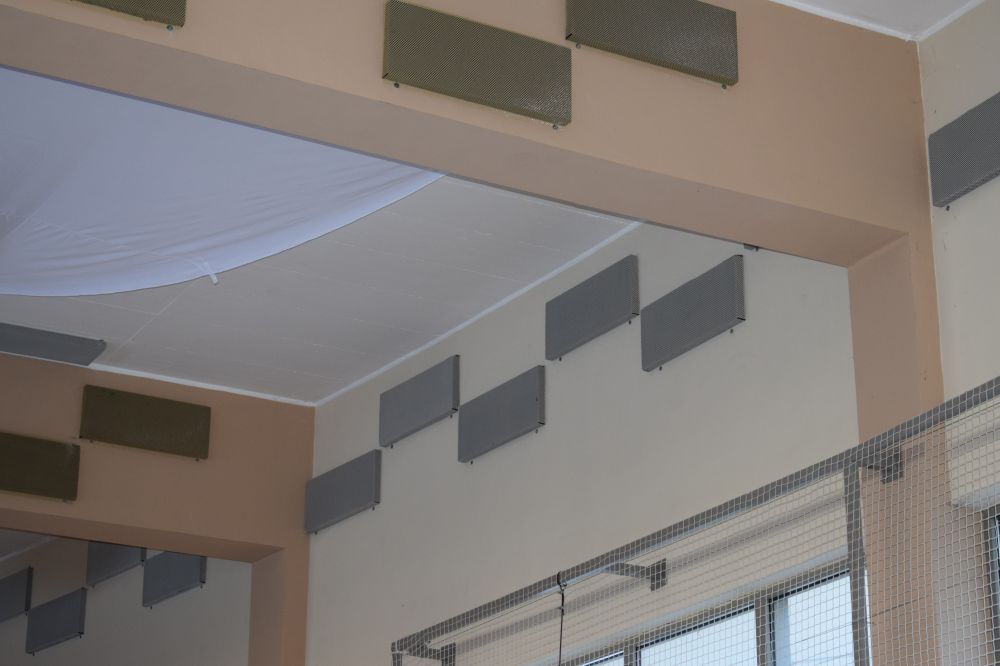 About the school
Doris Tenedi School, registered in 1994, is distinguished from the other private schools in Bulgaria with its vision and strategy and is the first school to form a closed cycle of education from pre-school to German and English language gymnasium.
The school has bright and large study classrooms, computer rooms, video halls, multimedia room, library, indoor swimming pool, martial arts, and fitness room, gym, and many others.
The gym has standard dimensions and during the sporting hours, there was a tangible echo that caused an unpleasant sensation to everyone in the room, preventing the children from hearing clearly their teachers during the hours.
In 2016 Doris Tenedi's management was looking for a solution to the problem, which would allow the gym to be used to organize various events, festivals, and concerts.
For this purpose, DECIBEL was given the task of developing a project for the acoustic treatment of the salon.
The process went through control measurements, calculation of a certain area of ​​the acoustic panels, and calculation of their location. It was important for the school process not to be disturbed, so the installation took place over the weekends.
Results of the completed project
The leadership of Doris Tenedi Language School reports that after the panels were installed, the resound and echo were reduced to such an extent that it is hardly noticeable. Better acoustics of the room provide peace to both students and teachers.
The most significant result after the acoustic treatment is that the salon can already be successfully used, not only for gym classes, but also for holidays and events, which was the main goal assigned to DECIBEL.
Related Products